Exhibition at the Zimmerli Museum, Rutgers University, New Brunswick, NJ "Absence and Trace: The Dematerialized Image in Contemporary Art"
8/30/2017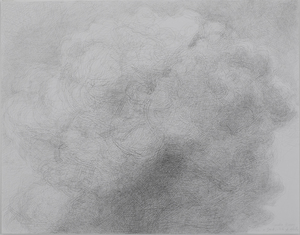 September 5, 2017 through January 7, 2018
This exhibition of work drawn from the Zimmerli's collection explores the ideas of absence and trace as a process and image in the late twentieth century. The centerpiece of the exhibition is a recent acquisition, Josiah McElheny's From Verzelini's Acts of Faith: The Last Supper According to Bonifacio Pitati and Beato Angelico (1996), a construction that includes a handmade glassware set on a museological display case. McElheny questions history, artifact, and image through interventions of distance, dematerialization, and removal. Similarly, Lynton Wells uses a photographic process to delineate, then paint out a central image in an untitled 1972 work. In addition to these two large scale works, the exhibition includes prints from Ed Ruscha's portfolio News, Mews, Pews, Brews, Stews & Dues, photographs of empty Paris by Eugène Atget, and other works that indicate absence through their purposeful voids and erasures.
Organized by Donna Gustafson, Curator of American Art and Mellon Director for Academic Programs, and Hannah Shaw, Graduate Curatorial Assistant
---
"Smoke Rises" at William Paterson University, East Gallery
3/19/2016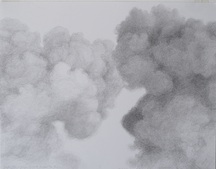 This exhibition is on view at the University Galleries from April 11 through May 13, 2016. Gallery hours are Monday through Friday from 10 a.m. to 5 p.m. and on Sunday April 10, April 17 and May 1 from noon to 4 p.m. Admission is free. An opening reception for the exhibition will be held on Sunday, April 10 from 2 to 4 p.m. The artist will give a talk about her work on Wednesday, April 13 from 11:00 a.m. to noon in the South Gallery.